About Our CRM
Customer Relationship Management (CRM) is been more and more valued by enterprises, as almost all enterprises focus on customer-oriented now. Because of this factor, CRM is developed for years in different countries. Also, competitions between enterprises has risen, with great homogenization in the market, CRM therefore is being concerned by many enterprises. In recent years, more and more enterprise has started to use CRM to further enhance their developments.
For the enterprise's well-being, many companies know they should use CRM, but seldom of them could tell why. Therefore, we listed some problems companies may often encounter without CRM.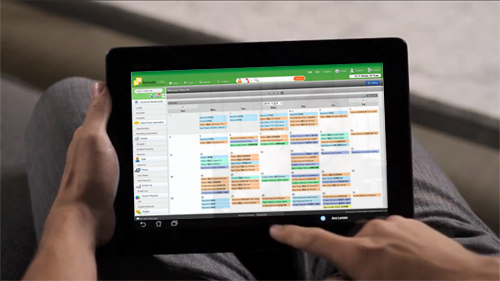 1. Clients handover is hard:
The sales industry has high staff turnovers, this will affect the company's sales performances, as company's clients are usually followed by particular sales personnel. Therefore those sale personnel have full control over those clients and the sales performances. However, if the sales personnel leave, the client's names and list will be transferred to another sales personnel, which he or she has no idea what stage those clients are currently in, do they get special discounts or are they close to signing contracts, etc. All these unknown may lead to project failure.
2. Sales performances are over dependent on particular sales personnel:
Company's performance often depends on particular outstanding sales personnel, and the company basically relies on customers that came from those particular sales personnel. However, if those particular sales personnel could no longer make a huge amount of sales or resign, the company's development and sales performance will be affected hugely.
3. Expensive year end reports:
Every year end, companies need to analyze their performance by reports and data. So companies will ask their sales and finance departments or outbound this need to other professional finance companies to do a variety of reports, for next year's planning. However, this action will spend a lot of time, money and effort.
4. Lack the ability to increase sales and business opportunities from the existing customers:
Enterprises has many new or historical information and records of customers and sales accumulated in their files. However, many sales personnel closes file once customers had purchased from them, they seldom find those customers for re-purchase, or they are too busy serving the new customers, and forgotten about the old ones. But using the data analysis to increase the second or third sales and business opportunities is the most important part for the sales department, in order to expand the enterprise's business.
Definition of 'Relationship Management'
A strategy employed by an organization in which a continuous level of engagement is maintained between the organization and its audience. Relationship management can be between a business and its customers (customer relationship management) and between a business and other businesses (business relationship management).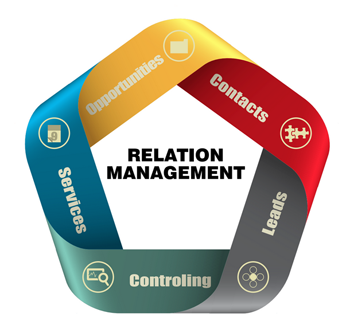 Relationship management is a focus of the financial and investing industries as a way to identify potential cross-sales of products and services.
Why use Intimate CRM?
Intimate CRM is a professional and reliable system that provides you with great value, leading you to your success journey.
Cloud - Anywhere, Anytime

Intimate CRM is cloud based, users could enter CRM anytime and anywhere,

without any location restrictions.

Track All Sales Activities

Intimate CRM allows users to record all clients and sales information, status, events,

and activities. Users could easily search certain information with one-click of button.

Even a completely new sales personnel could handle cases like the previous sales,

minimize project failures.

Varieties of Reports

Intimate CRM contains a variety of reports, sales manager could base on these reports

to have a better planning for the future year, and find the hidden opportunities.

Advanced Features

Intimate CRM includes multi-advanced features to convenient users in daily working

conditions.

User Friendly


Intimate CRM is easy to use, no special I.T. skills are required.

Integrates CRM with PBX Phone System

Intimate CRM integrates with the PBX phone system, users could easily identify which

customer called you, without having to guess the customers' name, creating customer loyalty.

Users could also dial-out to customers through CRM, without having to find the customers'

contact no., as it's already insert in the CRM system.