Accounts Management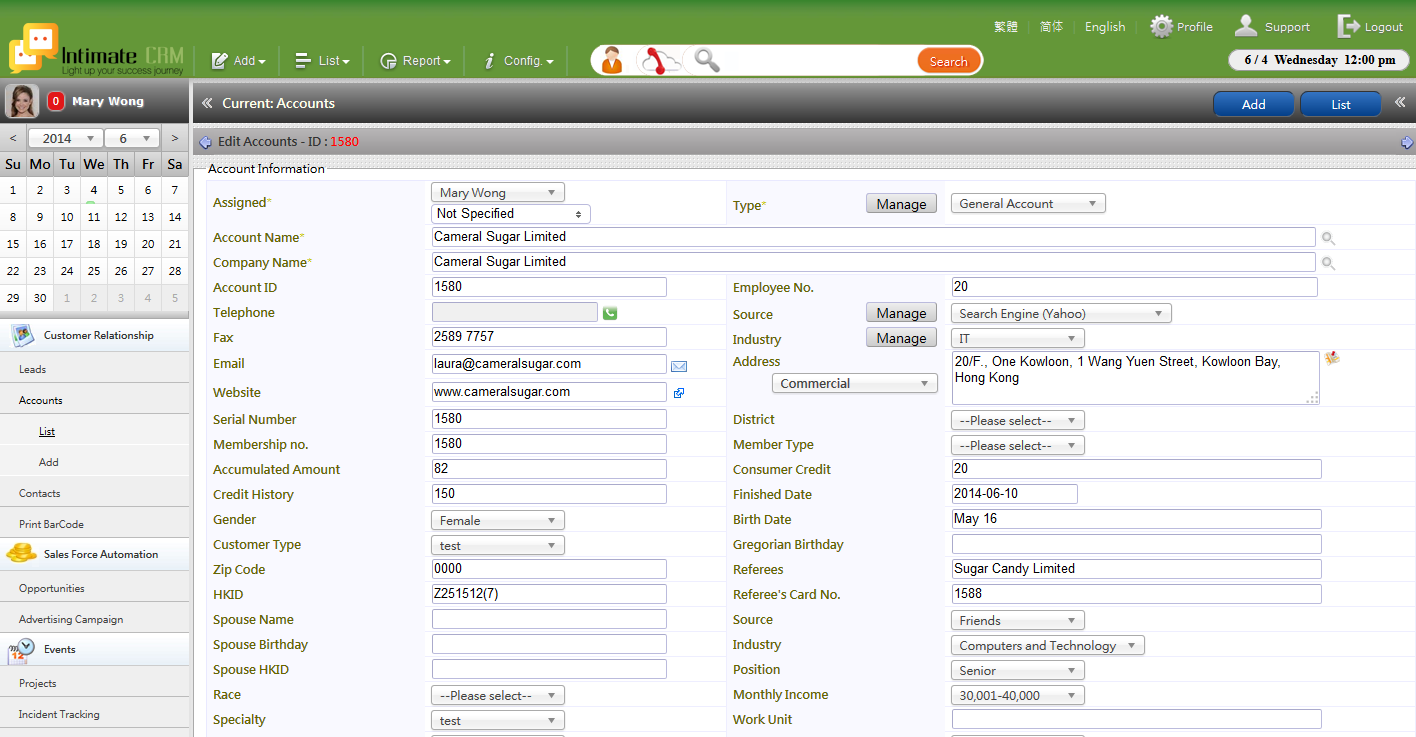 Account Management collects data of all qualified clients, including company names, account names,
telephone, fax, email, address, the type of client etc. You could also jot down some remarks to remind
yourself the phrase of this client.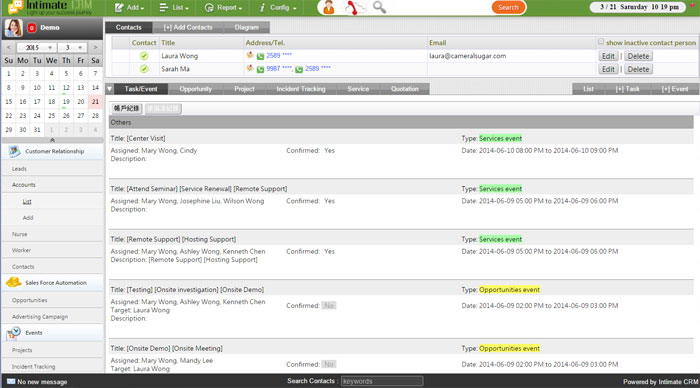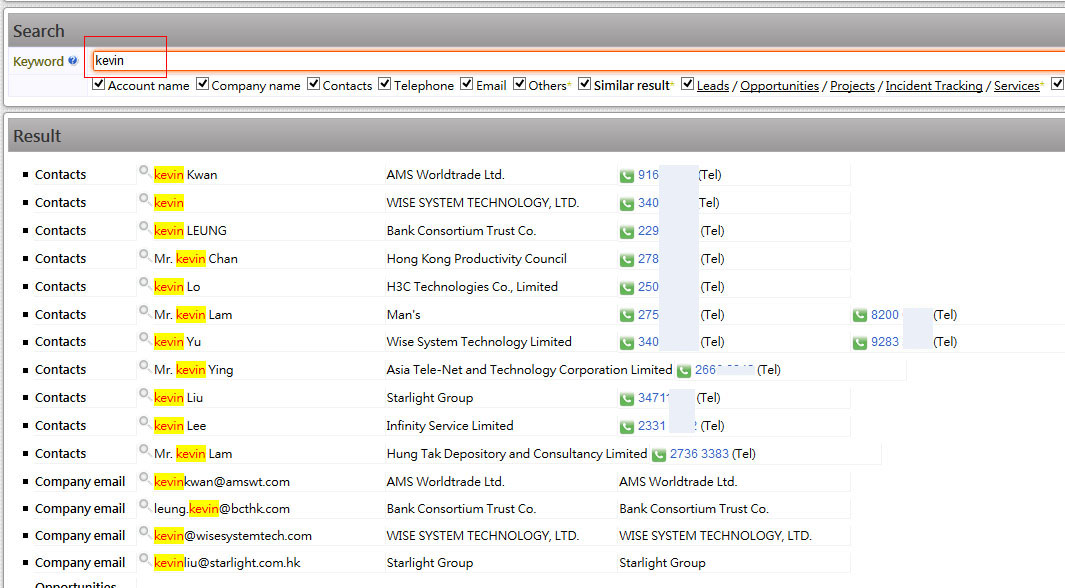 Sales personnel could easily find all the information they need online, to build intimate relationships
with clients.