Service Period
Service Period enable team members to set when the service starts and ends. Reminding team
members which client's contract is about to end, and which needs to renew.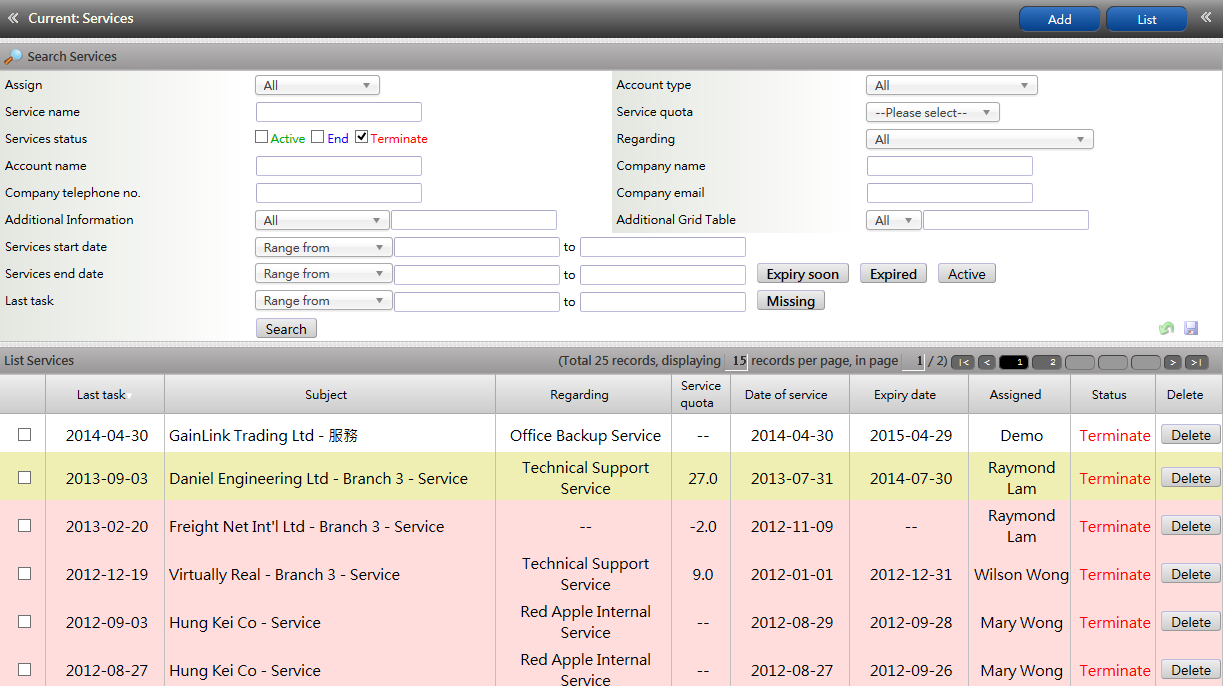 To better manage all the accounts and clients contract, Intimate CRM allow users to search clients
by date of service and expiry date, accounts that is expired, will expire and active ones in service
management. Team members and managers could then easily spot out the different groups of clients
by status, and consider what actions needs to be done to maintain business relationships, for example,
if the service is about to expire, team members could contact the client, and see if they are interested
in service contract renewal.