Call Manager
Call Manager is designed for you to manage the calls for your company. It allows you to manage your extension lines, auto-backup the call recordings, manage the voicemails, check the call logs, monitor the call receiving queue of agents and manage the queue of agents.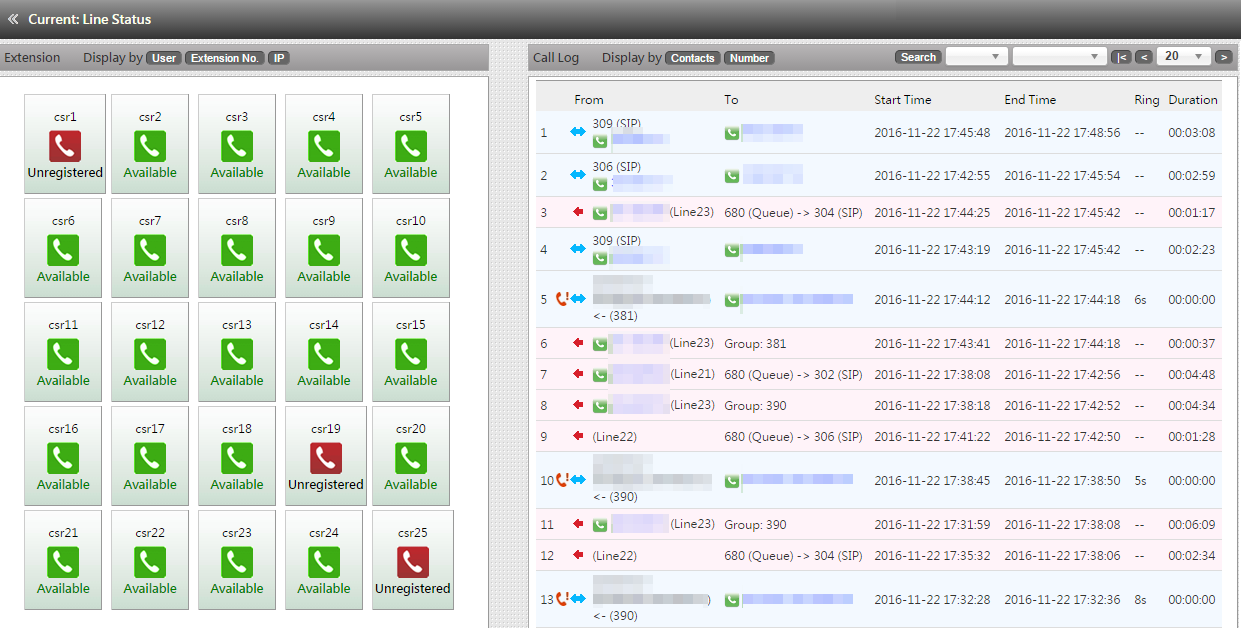 Line Status
In "Line Status", you can monitor the extension status and call log in real time of your IP phone system.
Normally, there are 5 types of extension status in a IP phone system: "Available", "Unregistered", "Ringing", "In Use" and "Holding".
| Status | Meaning |
| --- | --- |
| Available | The extension is registered and it is now idle (no active calls). |
| Unregistered | The extension exists in the IP phone system but no one is registering. |
| Ringing | The extension is registered and someone is calling. |
| In Use | The extension is now talking. |
| Holding | The extension is now holding a call. |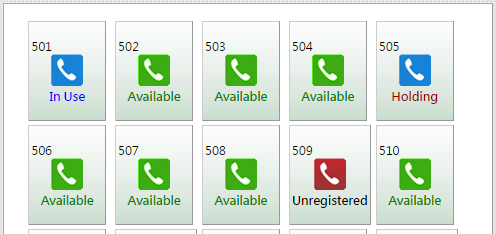 You can register all your extensions in Call Manager and check the status of every extension in "Line status". Besides, it provides a call log that specifies the details of every call, including the caller, the receiver, the duration of call, the starting time of call, the ending time of call and the ringing time.
It allows you to manage your extensions and track on the call records.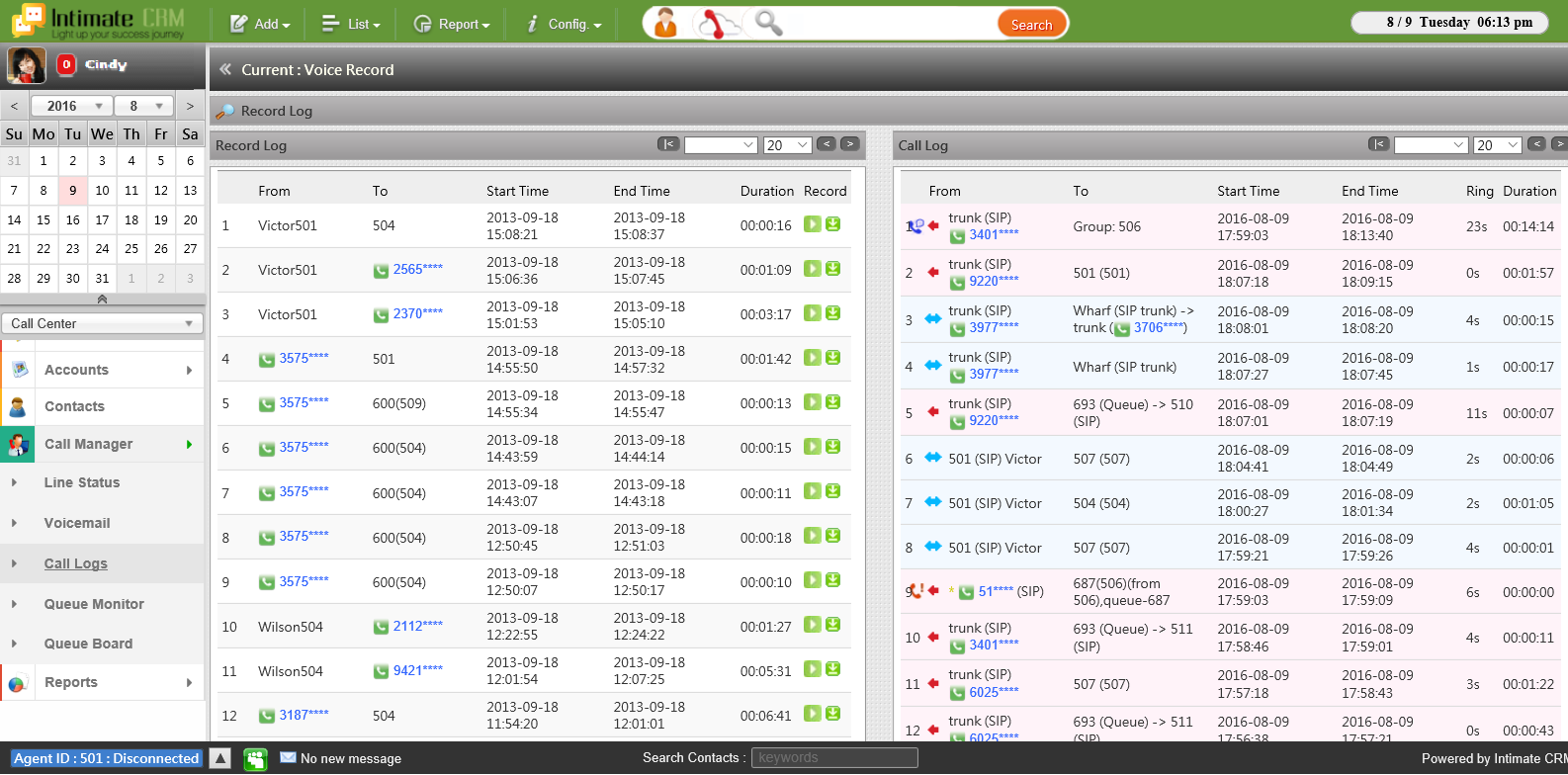 Evaluation is a key in service quality management, so Call Manager allows you to track your call records and voicemails for quality evaluation, and you can either play the recording on the system or download it.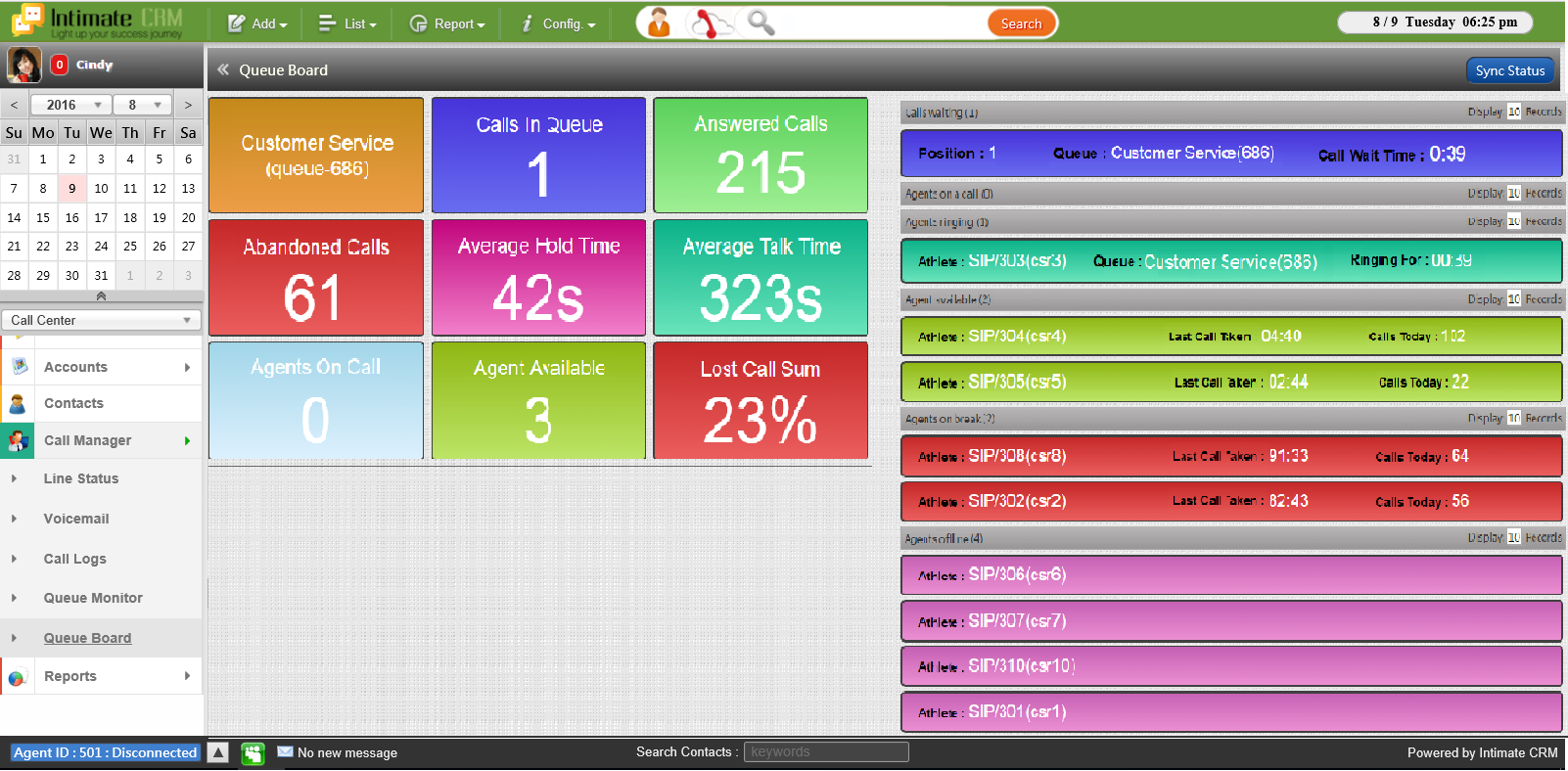 Managing calls is one of the toughest tasks for a company, most of the companies are not able to cope with the problem of missing calls, and so Queue Board allows you to have a comprehensive management over all the calls and agents, which paves the way for the improvement of call performance.
In the Queue Board, you can read all the calls in queue, answered calls, abandoned calls, average hold time, average talk time, agents on call, agent available, agent ringing, agent on break, agent offline and the sum of lost calls.
It allows you to monitor all the agents online, manage the calls and know the status of calls and agents.