Opportunity Tracking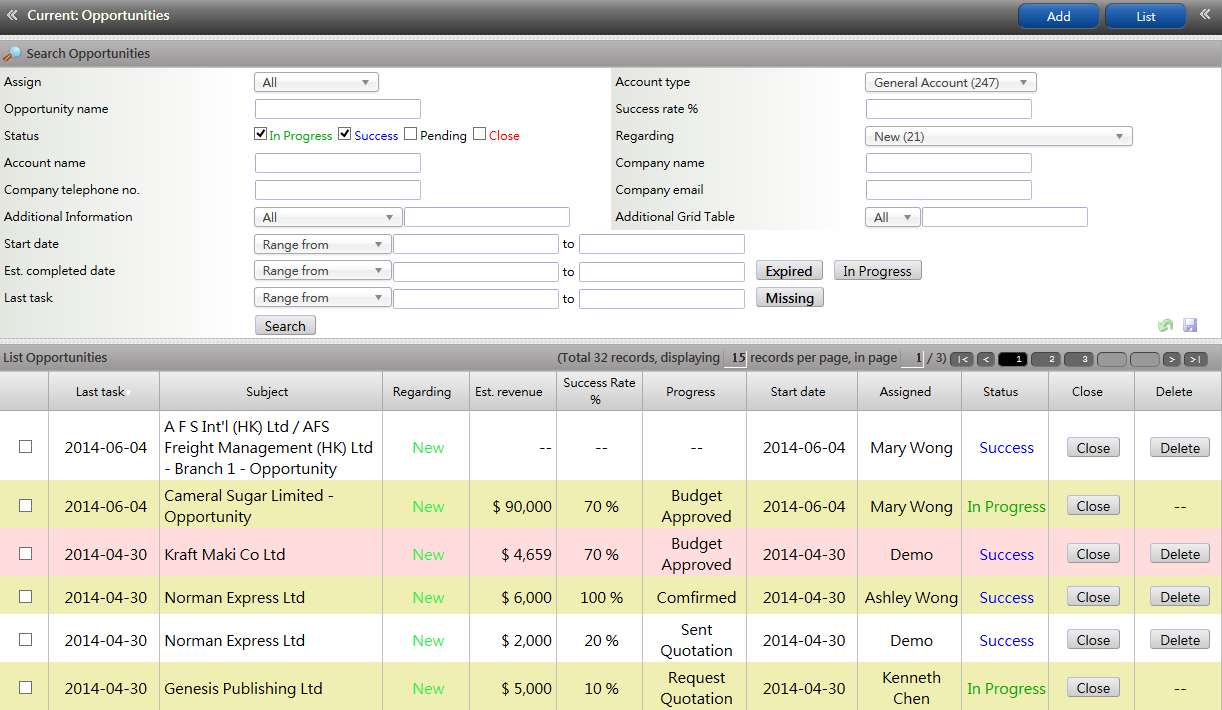 Create, organize and manage current opportunities by sales stage, potential, success rate percentage,
estimated revenue, start and completion date, account's name, attachments and more.
Management can stay informed on new and upcoming opportunities by monitoring sales progress and
setting follow-up actions and times. Capturing all the high quality potential opportunities, and would not
miss out a chance.