Activity Management
Intimate CRM provides users comprehensive calendaring capabilities to track all tasks and appointments.
With Intimate CRM, the calendar conveniently integrates to your Gmail calendars. Which allows tasks,
meetings and appointments to be easy to schedule and monitor throughout the company. This allows
users to set appointments and centralize all company communications and employee interactions with
every one of your customers.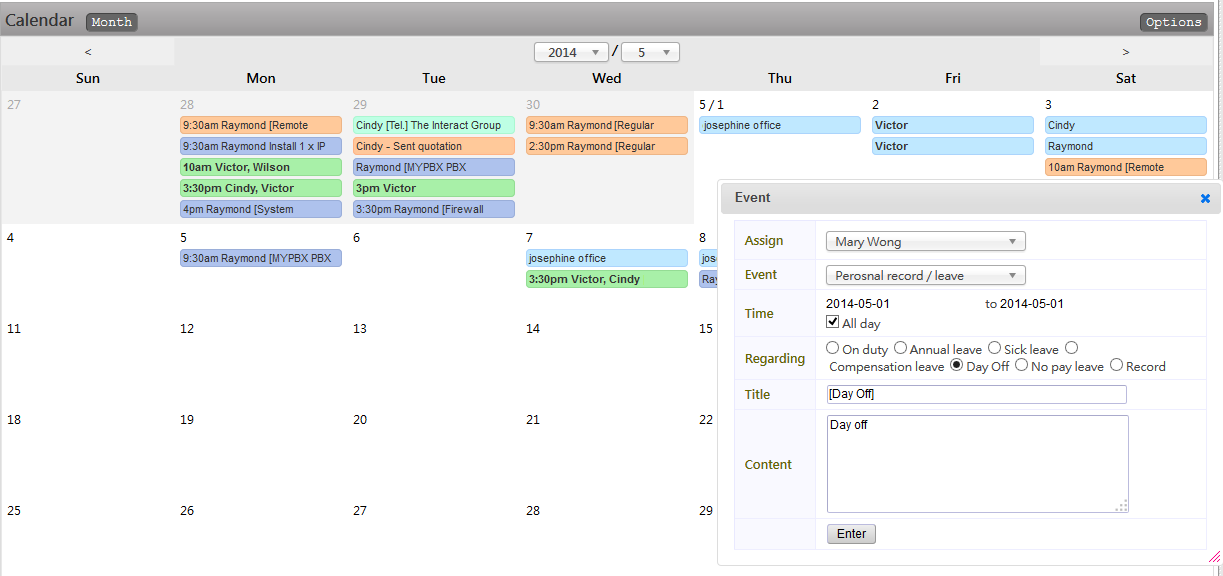 Sales personnel could add events in Intimate CRM, putting down the dates, time, accounts name, who
is assigned etc. The event will be added to company's calendar, sales manager could closely monitor
all the sales personnel, to increase communications.